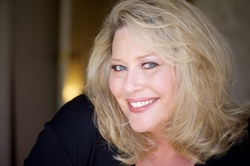 Shannon took a 10-year hiatus from the entertainment industry and is now actively pursuing myriad endeavors. She is 'bi-coastal without the other coast' as she divides her time between her homes in Colorado and California.

Her first 'comeback' acting role was for a film titled, "Decay" where she played the Neighborhood Gossip. She was also hired to be the "Viking Opera Singer" in a National Coke Zero spot, and recently started filming a web-series "Black Coffee" as a series-regular playing a cop's wife!

Shannon has been diligently writing and has recently sold 4 of her short films. She has optioned 2 other films she has written and has completed her TV Series pilot, 'Red Flags' which is based on really (but all true) bad dates she has had. She also just completed revising her TV Series pilot, "Temps!" which is based on her time spent hiring background actors in Los Angeles. Everything she writes is to "Tina Fey, Mindy Kaling and Lena Dunham" herself by writing fun (small) character roles she could play.

Shannon was disappointed with how some of her films were acted/directed and decided to fully-finance and direct a short film she co-wrote with Tony Jerris, "Losing Sight" which was completed in December, 2015. "Losing Sight" was accepted into the Lyons Film Festival and the Blissfest333 in Colorado and the WIND Film Festival in Los Angeles where Shannon was nominated as "Best Producer."

She also Produced the Tandem Reality 360 short thriller, "Don't Blink" which completed principal photography in August 2016.

She proudly served for 4 years as a Board Member of SAG-AFTRA for the Colorado Local and is a founding member of Women In Film and Media, Colorado.


---